Her Impact: Morgan William's 2014 Final Four Game Winner
"I GET CHILLS EVERY TIME I SEE IT. IT'S LIKE "WOW, I DID THAT."  - Morgan William
"I wasn't supposed to shoot the shot. But time was running out, and I wanted to shoot a shot I shot all the time. I shot it in practice so many times. It was like. Go make a play, and don't get it blocked." 
Every Mississippi State fan, and women's basketball fan for that matter, remembers the last 12 seconds of the 2017 Final Four when the Bulldogs shocked the dominant University of Connecticut Huskies. This jumper ended an undefeated season for the Huskies, a run for a fifth straight national title, and an 111 game winning streak.
Morgan William was tackled to the ground by her teammates after the game, every fan was going crazy, and every reporter wanted to meet the small point guard who just took down basketball's greatest dynasty.
William will tell you she has no recollection of what happened after the game, and the only thing she remembers is Robin Roberts rushing into the locker room saying "where's itty bitty?"
Itty Bitty is right – Morgan William stands at five feet, five inches.
"I feel like I reach out to a lot of people 5' 3 and below. I feel like I make people think 'if she can do it, I can do it.' You see people who are 6' 9 and you think, 'I'll never get off the bench with that height,' but you work your butt off, and you can have better advantages over tall people. Go out there and make a name for yourself. That's kind of what I did. You make the people around you better and find ways to set yourself apart."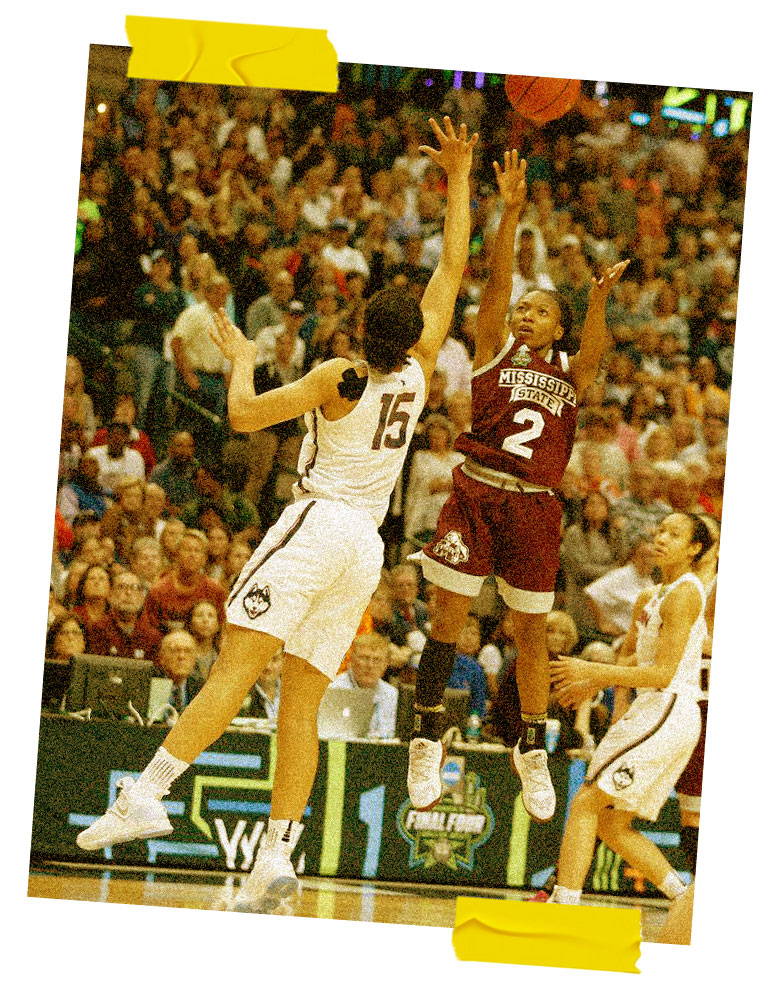 Morgan started playing basketball at the age of three when her stepdad put a basketball in her hand. She says she started out as a "not so good player."
"Middle school, I was behind everyone else. Everyone else had been playing basketball. Everyone could use their left hand, I couldn't."
During the summer after eighth-grade, her stepdad said "If you want to be good, this is what we have to do."
"We worked out every day, maybe twice a day, with no days off, and I just perfected my craft." She said when there was anything she lacked in, she worked and fixed it. She played with her brothers, played with guys.
"I was mentally and physically getting beat up but as time went on, I progressed. I didn't continue to make the same mistakes as before, and I continued to capitalize on that each year."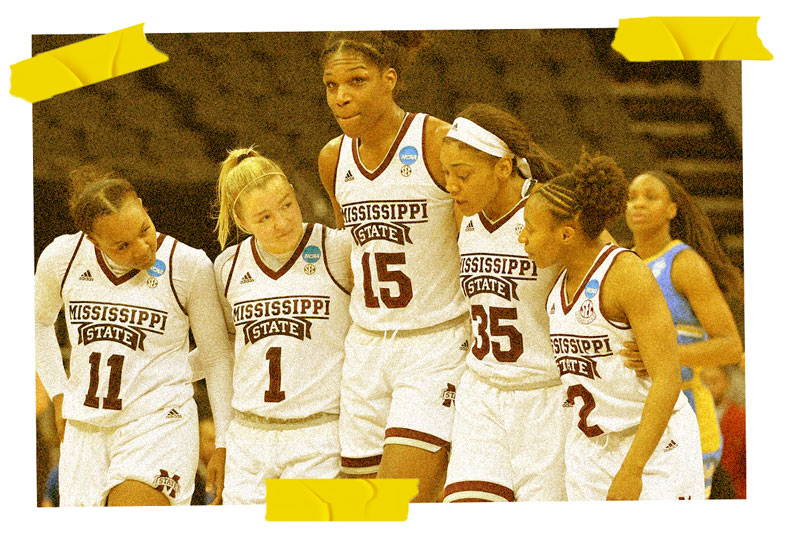 Morgan  was laser focused on two goals: 
ONE - "I want to be good."
two - "I want to be better than everybody else." 
"I did that. I capitalized on every opportunity that I worked so hard for." - Morgan William
She committed to Mississippi State on her birthday, June 14, and had no idea the legacy she would one day leave in small Starkville, Mississippi. Morgan's rule to live by is having short term memory. Whatever happened in the past, stays in the past. If she didn't make a shot, she'll try better next time. Today wasn't great? Tomorrow will be better. She points to Dewanna Bonner, a guard for the Connecticut Sun, for being the image she needed to see. Bonner is from Alabama, like William. William now lives in Gainsville as a Supervisor over Sales Representatives for Pepsi.