MADE FOR ATHLETES WHO PLAY WITH PURPOSE
About
Products Made for Athletes.
Playa Society
is an athlete-driven brand created to advocate for the recognition of female athletes, so that more girls will be inspired to play sports. We believe in giving female athletes an opportunity to challenge the status quo, and create our own narrative with wardrobe staples like t-shirts and socks that make a statement. We also believe that all athletes can use their platforms to influence positive change, so we specialize in designing unisex t-shirts and products that support gender equality and social justice.
The Female Athlete T-shirt
The Female Athlete T-shirt sparked a movement in women's sports, or rather it became a part of an existing movement that advocates for gender equality. From the WNBA to the NWSL, Playa Society's Female Athlete T-shirt has become a staple for both women and men who believe in the power and impact of women in sports. Our signature design is a tribute to the skill, talent, hard work, and accomplishments of any woman who has ever been underestimated. We embody the message, and the belief, that women in sports are more than our gender. We are are athletes.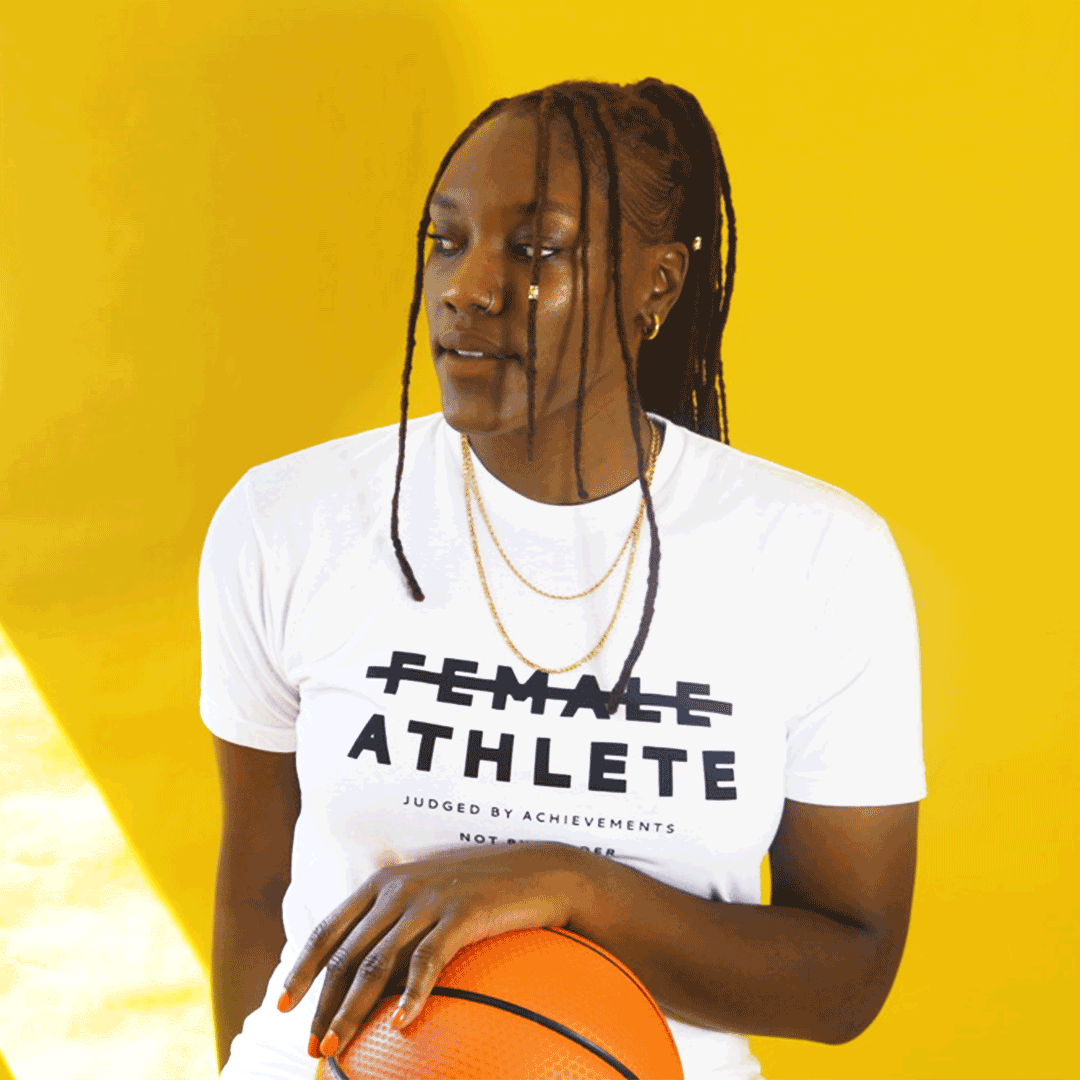 " Hey, I'm Esther Wallace, the founder and creative director (and CEO, head of shipping, etc.) behind Playa Society! Women's sports are my passion, and t-shirts are my bread and butter...so, here we are. I started Playa Society after my experience as a basketball player and coach -- I didn't start playing basketball until I was 15, and almost missed out on the experience of a lifetime. I hope more girls are inspired to play, and I hope that Playa Society can be a part of the movement that inspires them, by celebrating the true essence of female athletes. "
In this video from HubWeek, Esther Wallace discusses women's sports and the importance of representation.
" GIRLS CANNOT BECOME WHAT THEY CANNOT SEE "