Women Working In Sports: Rachel Richlinski
We could list the reasons working in sports is hard. Long hours, low pay, etc, etc. But for women in sports, we seem to have an extra hoop to jump through – the question of whether or not we are qualified, and why we are qualified.
"Unfortunately, being a woman that works in sports often means feeling like you constantly have to prove yourself." - Rachel Richlinski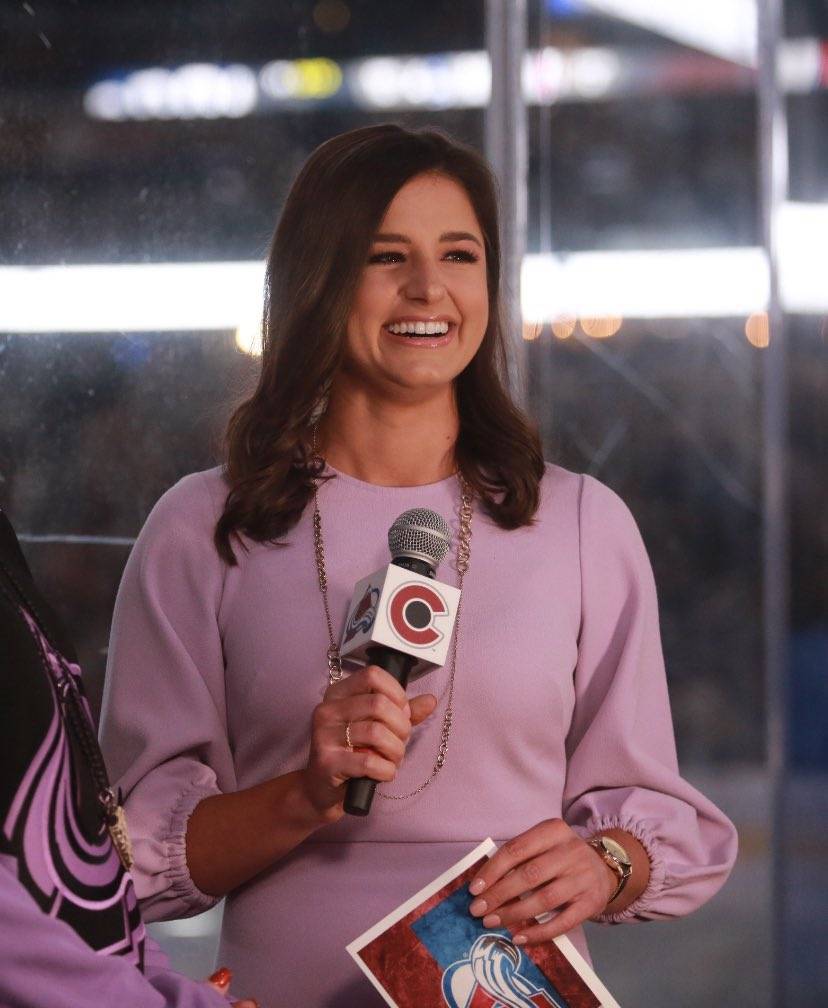 Rachel Richlinski, a first-generation college student, graduated from Louisiana State University, and landed her first full-time job in Jackson, Mississippi, as a sports anchor/reporter for the local NBC TV station. She landed the job due to her previous internship experiences, where she was given a camera and told to shoot, edit, and hand a shot sheet to the anchor at the end of the evening for the broadcast. Thanks to these previous experiences, she already had everything she needed for the South's favorite pastime – high school and collegiate sports. 
This summer, when news of sexual harassment allegations against the Washington Redskins broke, Rachel told her own story: 
I remember showing up to a high school football practice and a coach made a very inappropriate gesture directed at me. From behind me.
I caught him in the act as he did this in front of the young players.
I never said anything bc this was one of the best teams in the state... https://t.co/uC0YvippZg

— Rachel Richlinski (@RachRichlinski) July 17, 2020
She continues her tweet with a thread of numerous examples of verbal sexual attacks she experienced while covering events. A disturbing realization is, "this is the example this coach was showing to these high school players," she said.
Inappropriate comments towards women who work in sports are discouraging, because, as Rachel says, "I've worked so hard to build these relationships, and earn people's respect. At the end of the day, when you talk about me like that, or you say these things, it's clear that I have no respect received from you."
But we have a bigger issue – women go into the sports industry expecting that this behavior is jus 'part of the job' or that they should overlook it. "I could write a book about how I was treated," Rachel says.
So how do we, as women in sports, move forward? How do we move past the stigma?
Rachel found an ally in Sarah Thomas, the first woman to officiate a major college football game, as well as the first women to officiate a bowl game. She is the first and remains the only female on-field NFL official. Thomas is a Southern native, as well, from Mississippi.  
"I didn't realize how important it would be to get advice from a woman in sports. Any woman in sports – find another woman to help guide you through uncomfortable situations."
Comments and gestures are discouraging and humiliating, and there is no way to spin that. We can take a "reality check," as Rachel says, and know that "at the end of the day, I knew I was doing my job."
Take a reality check that there is a stigma, and the industry has work to do. Rachel says to self-reflect on these situations. She says that we clearly have more work to do, and instead of sitting back on the sidelines, we have motivation to work even harder than before.
Even in discouraging situations, Rachel says, it's important to keep going and stand our ground because "I was giving another little girl out there someone to look up to." We are past the days where the only woman girls see is Erin Andrews. Now there are more and more women taking a seat in press boxes, reporting on the sidelines, and anchoring the sports side of the newscast.
Rachel's personal theme is patience. "I was putting in all the work and not being patient or trusting the process."

She now works in Denver, Colorado, as an in-arena reporter for the Colorado Avalanche.
"All I can do is do my job to the best of my ability and hope people see that and respect that."